Government's Environmental Sustainability Taskforce Against Illegal Mining has accused what they describe as faceless elements at the corridors of power of derailing the President's fight against 'galamsey'.
The leader of the team, Twum Ampofo Agyekum explained that the intended switch of the government's anti-galamsey fight from the Environment Ministry to the Lands Ministry will not change anything if the President fails to call "these powerful hands to order".Faceless government officials culpable in galamsey manace – Taskforce
Volume 90%
"If we really want to fight against galamsey, then we must get someone who is independent and can stand on his authority to work and not be intimidated by powerful people."
Speaking to JoyNews' Erastus Asare Donkor, he said the same people calling for the head of Prof. Frimpong Boateng today are same powerful hands behind illegal mining in the country's forests.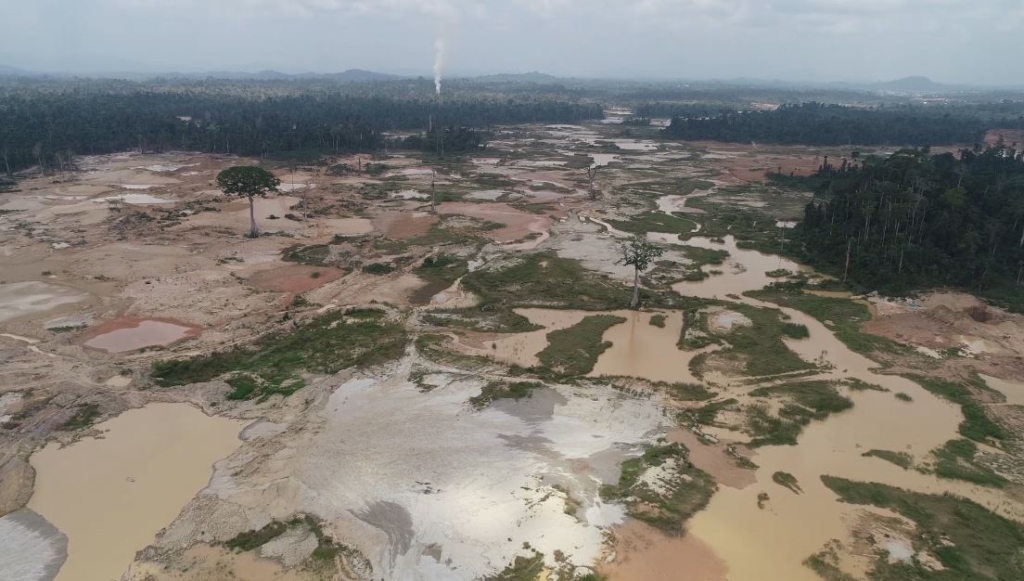 He said the rate at which the country's forest is being destroyed calls for urgent attention.
"Sometimes you start receiving calls (from "powerful" people) even before you make an arrest. You can sometimes cease about six excavators but will receive calls and insults for ceasing them."
Mr Agyekum on Wednesday dawn, led his team to arrest some seven Chinese miners and seized 10 excavators in the Taabosere forest enclave in the Western Region.